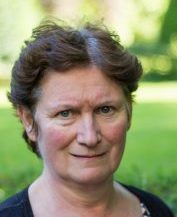 Marianne Dony is a lecturer at the ULB (Faculty of Law and the IEE) and a Jean Monnet Chair of European Union law. She has been Director, Vice President and President of the IEE and is currently President of the Centre for European Law. She is a member of the Royal Academy of Belgium, in the class of letters, moral sciences and political sciences.

---
With the "expulsion" of the Central European University Hungary violated academic freedom enshrined in the Charter of Fundamental Rights of the European Union
A commentary on the decision of the Commission v. Hungary(C‑66/18) of October 6, 2020
In a judgment of 6 October 2020, the Court upheld the infringement action brought by the Commission against Hungary, following the adoption of a new law on higher education, relating to the exercise of higher education activity in Hungary by foreign establishments. This law required, with regard to foreign educational establishments located outside the European Economic Area, the prior conclusion of an international agreement with their State of origin. It also made the exercise in Hungary of the activity of all foreign higher education institutions subject to the condition that they actually provide higher education training in their home state.
It quickly became clear that, of the six foreign institutions which, when the law was adopted, carried out higher education activities in Hungary, the Central European University (CEU) was the only one that could not meet this new requirements, due to its specific model. This university was founded in 1991 under the law of the State of New York, and its main supporters are the foundations of the American businessman of Hungarian origin, Georges Soros, whom the Hungarian Prime Minister, Viktor Orban , considers a political enemy. The CEU's stated objective has been to encourage critical exchanges in the framework of the training of future decision-makers in the states of central and eastern Europe, in which pluralism was previously excluded. In view of this specific objective, at no time has CEU developped any teaching or research activity in the United States. It therefore had to cease its activities in Hungary and in November 2019 opened a new campus in Vienna. Critics of this law have therefore argued that the only objective pursued by the Hungarian government was to prevent the CEU from continuing to operate in Hungary.
One of the main highlights of the judgment is that, as – in several other cases which also concern Hungary – the Commission did not restrain itself to accusing that Member State of infringements of freedoms of the internal market, by occurrence the right of establishment and the freedom to provide services; it also asked the Court to certify that Hungary infringed several freedoms enshrined in the Charter of Fundamental Rights of the Union (hereinafter the Charter), and in particular academic freedom.
To read the full article, in French, please click here