Created in 2004, Eyes on Europe is an association of students from the IEE and the ULB. Its aim is to offer a new vision of European news to the student community by creating quality content, with as main activities the publication of a bilingual (French-English) bi-annual magazine and weekly online articles focused on European issues.
Article écrit par Thu-Lan Vo : "Le Pacte vert européen, un pacte insuffisamment social"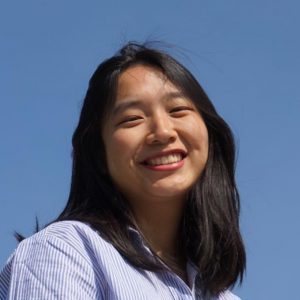 Thu-Lan VO
is a student in the LL.M. in European Law and member of Eyes on Europe.
Depuis les années soixante-dix, les luttes contre la pauvreté et l'engagement environnemental sont soutenues par l'Union européenne de manières distinctes. Ce n'est qu'en 2010 que ces deux combats se rejoignent, au sein de la stratégie Europe 2020. Cette dernière consiste à mettre en place une croissance économique durable et inclusive au sein de l'Union. Un an après la date butoire, nous sommes forcés de constater que l'UE n'a pas su tenir ses promesses, notamment celle de soustraire vingt millions de personnes de la pauvreté. Le Pacte vert européen réussira-t-il là où la stratégie Europe 2020 a échoué ? Rien n'est moins sûr.  
Pour lire l'article complet :
---
Article written by Marion Le Nabec : "What place for cities in the European Green Deal?
Tallinn, a leader of the green transition"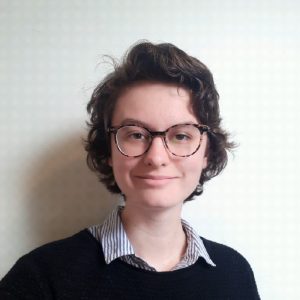 Marion LE NABEC
is a student in the Master in European Studies with focus European Politic and member of Eyes on Europe.
The European Green Deal cannot work if it is strictly the responsibility of national governments and the European Union: cities and local governments have a crucial role to play in its implementation and in the green transition of Europe. Indeed, not only do they directly implement more than 70% of European legislation, they also are socio-economic hubs for citizens and industries with a huge impact on climate change. This is why more and more cities throughout Europe are adopting green strategies to foster sustainable development. On the forefront of these local efforts is the capital of Estonia, Tallinn, the most recent winner of the European Green Capital Award. Faced with the urgency of climate change, cities can have a huge impact at their level in the European Green Deal. 
To read the full article :
---
Find the complete magazine in digital format :