The rotating co-presidencies
The IEE-ULB authorities launched a call for volunteers to allow our alumni to shape, renew and give life and meaning to their AlumnIEE community. A more active network is not only what the IEE authorities wish for, but also the wish our students express every year.
The response was more than positive and will allow for a new bottom-up mode of governance in the form of a collective rotating presidency, changing every six months, following the model of the Council of the EU; with the support of the IEE authorities and the President of the Alumni network. 
Our AlumnIEE network
The alumni community is very important for the Institute for European Studies. We have the rather unique and great privilege of having a very diverse network of over 7500 of graduates since the Institute opened its doors in 1963. For many, including the IEE authorities, the alumni network is an "affaire de cœur".
Over the last years, many of our former students have been very generous, by actively contributing to our activities such as the Mentoring sessions or other events.
The first rotating presidency of the IEE Alumni network will start in September this year and end its mandate in February. Discover the list of motivated Alumni who will share the first two co-presidencies!
The first co-presidency team
The first rotating co-presidency (September 2021 – February 2022) is composed of Cedric Devroye,  Vlad Andrei Olteanu, Mirjana Perkovic, Nicolas Robin, and Maria Schininà.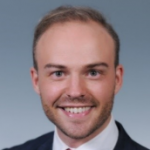 Cedric Devroye graduated from the programme DES – Exterior European Politics in 2005. He has 15 years of progressive experience in diverse roles within consumer goods industry and fashion retail. Has been residing in Shanghai, China, since 2009. He joined the United Trademarks Group's (UTG) senior management in 2010.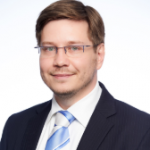 Vlad Olteanu obtained a DEA in Political science (European Studies) in 2001 and a Master's in International Politics a year after. He is a European affairs professional with 20 years of EU policy-making and legal experience, working closely with the European institutions to advance public and private business interests. Trained in political sciences, economics, European studies and law, Vlad Olteanu acted on behalf of both private companies and public bodies. Vlad Olteanu is currently an EU Affairs Director for a US-based global corporation.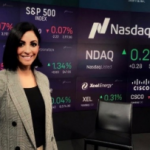 Mirjana Perkovic graduated from the Executive Master in European Union Studies (MEUS) in 2007. She is an experienced entrepreneur and EU affairs independent contractor with a demonstrated history of working in international environments. She has already travelled to 102 countries on 6 continents. She is a Forbes BC member, a digital award winner, a mentor, an author and a board advisor.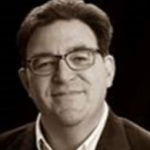 Nicolas Robin graduated from the programme European Economics in 1990. Based in Brussels, he has 27 years expertise in public affairs advocacy at the EU and national levels on energy, environment, and reputation issues. Currently he is director of a chemical industry trade association. He also holds a B.A., Economics with a minor in Regional Economics and Urban Planning from Aix-Marseille University.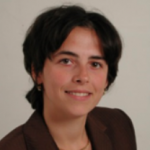 Maria Schininà graduated from the Executive Master in European Union Studies (MEUS) in 2020. She holds a PhD in Competition and Market Law in the EU (University of Naples "Federico II") and is currently PhD candidate in Law at the ULB. She is currently Permanent Representative of the Italian Chamber of deputies to the EU Institutions and Head of the Unit responsible for the relations with the EU Institutions and the Interparliamentary cooperation in the EU.
The Spring-Summer co-presidency
The second rotating co-presidency (March 2022 – August 2022) is composed of Milena Albu, Ricardo Almeida, Giorgia Bozzini, Matteo Candelari, Matteo Guidi and Jessica Simoes.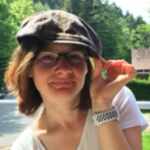 Milena Albu graduated from the Executive Master in European Union Studies (MEUS) in 2019. She obtained a bachelor's degree in political sciences from the University of Bucharest, completed the MEUS in 2018, and graduated from a Master in ITC at the Free University of Brussels in 2021. She is a business consultant for the European Commission's Directorate General for Regional and Urban Policy.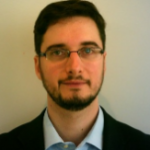 Ricardo Leal de Almeida graduated from IEE in 2007 – Diplôme d'Études spécialisées en Droit européen (Currently Advanced Master in European Law). He is an attorney with 14 years of professional experience. He has spent most of his career working in the Life Sciences area. Currently, he is Pfizer Healthcare Ireland Corporate Compliance Manager and based in Dublin.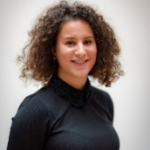 Giorgia Bozzini graduated with a Master's in European Studies in 2017. Earlier in 2022 she joined the European Government affairs team of Eni, where she focuses on transport and mobility.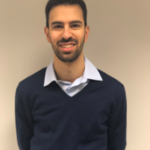 Matteo Candelari earned a Master's degree in European Studies in 2017. After his graduation, he became an intern at smartEn. After this experience, he worked as Social Media Campaigner for the European Greens during the 2019 EU elections. Matteo currently works in the Communications and Project Department of Cycling Industries Europe.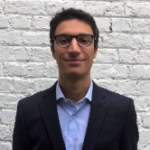 Matteo Guidi graduated in 2017 with a Master in European Studies with a curriculum on EU policies. He currently works as a Public affairs Consultant at Business Solutions Europa, a boutique EU consulting firm, where he focuses on energy, climate and sustainability.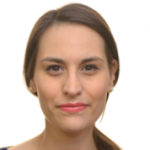 Jessica Simoes graduated with a Master in European Studies in 2017.  Before earning her degree, Jessica joined the Blue Book traineeship. She then continued in the EU institutions. She currently works as Head of office for the Luxembourgish MEP Charles Goerens.
More info on their projects will arrive soon.