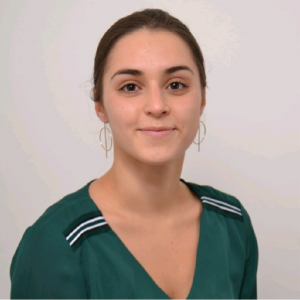 Luisa GAMBARO is a student of the Master in European Studies and editor of the journal Eyes on Europe.
---
The strengths and limitations of the European way of life
Lecture by the Vice-President of the Commission Mr Schinas
As part of Professor François Foret's "European Union and European Societies" course, European Commission Vice-President (VP) Margaritis Schinas gave a lecture at the ULB on Thursday, February 24, to explain to students the role of the European Union (EU) in promoting the European way of life. According to VP Schinas, this topic was introduced by Commission President Ursula Von der Leyen after the 2019 European elections, following French President Emmanuel Macron's speech at the Sorbonne in 2017, which attributed two main roles to the EU: to protect and to offer opportunities to European citizens. During his talk, VP Schinas revisited these two key roles of the EU and outlined the different public policies implemented by the EU to embody the European way of life.
VP Schinas presented himself as a defender of the Community method and a convinced optimist, yet concerned about many European challenges. Through various topical issues such as the covid-19 pandemic or the conflict between Ukraine and Russia, he explained the two roles of the EU in promoting the European way of life. On the one hand, the EU protects its citizens through three policy areas: public health, migration, and internal security. On the other hand, the EU wants to ensure more opportunities for its citizens by participating in their education, improving their professional skills and ensuring their access to culture. 
To read the full text (in French), please click here: