Partner universities and non-academic institutions of the Horizon Europe project "Responding to Emerging Dissensus: Supranational Instruments & Norms of European Liberal Democracy (RED-SPINEL)" will gather in Brussels on October 20 and 21, 2022 for the formal launch of their 3-year scientific endeavour.
About RED-SPINEL
RED-SPINEL analyses the changing nature of dissensus surrounding liberal democracy and its implications for EU supranational policy instruments. It will unpack the inter-connected drivers of contemporary dissensus surrounding liberal democracy.
It is a 36-month long, 3.2 million euro, interdisciplinary, international and intersectoral Horizon Europe project involving seven higher education institutions: Université libre de Bruxelles, Libera Università Internazionale degli Studi Sociali Guido Carli, Universiteit van Amsterdam, Universitatea Babeș-Bolyai, HEC Paris, Uniwersytet Mikołaja Kopernika w Toruniu and the University of Warwick. They are joined in the consortium by four non-academic partners: Peace Action, Training and Research Institute in Romania, Milieu Consulting, Magyar Helsinki Bizottság / Hungarian Helsinki Committee and Stichting Nederlands Instituut voor Internationale Betrekkingen Clingendael across eight European countries.
It was selected under the call HORIZON-CL2-2021-DEMOCRACY-01 – Grant agreement n°101061621.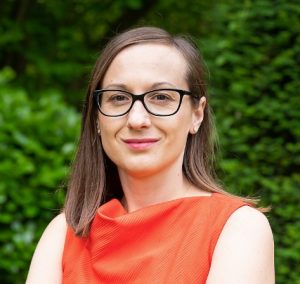 Professor Ramona Coman, political scientist, and President of the Institut d'études européennes is RED-SPINEL's scientific lead. Her research focuses on the challenges of EU integration through the frame of the rule of law. 
Debating dissensus
Its concept-building effort centred on the notion of 'dissensus' will explore how contemporary dissensus surrounding liberal democracy differs from previous debates and which more fundamental questions it raises about future democratic practices and the rule of law.
The project seeks to provide a typology of said dissensus, map the principal actors of the dissensus in Europe and unpack its two underlying drivers – i.e., heightened internal contestation over liberal democracy and external competition from alternative illiberal models.
Empirically, RED-SPINEL will focus on the key policy instruments and legal mechanisms shaping the EU's efforts in support of democracy and the rule of law. The studied instruments include the EU rule of law toolbox, the neighbourhood and accession instruments, the European semester, fundamental rights and judicial instruments, as well as citizen participation platforms.
Furthermore, through a series of stakeholder events, RED-SPINEL will flesh out the implications of its findings for public policy stakeholders (i.e. legal professionals, policymakers, European youth) as well as EU instruments aimed at responding to said dissensus.
The project will develop a range of scientifically informed policy recommendations and capacity-building efforts able to foster innovative democratic practices able to respond to the present-day dissensus.
RED-SPINEL will unpack the interconnected internal (within the EU and its Member States) and external (beyond the EU) drivers of the growing dissensus surrounding liberal democracy, through a series of work packages that include:
Conceptualising changes to EU policy instruments in the face of mounting dissensus
EU instruments defending the rule of law within the EU
EU instruments and the autocratisation challenge in a dissensus-stricken neighbourhood
The protection of fundamental rights within the EU through expert knowledge, citizen participation and judicial instruments
EU economic governance instruments and the rule of law
Capacity-building promoting democratic deliberation and problem-solving
Impact and communication strategy deescalating dissensus and innovating democratic practices
The formal kick-off
Gathered in Brussels on October 20 and 21, RED-SPINEL partners will begin their reflection on dissensus with the interdisciplinary panel Debating Dissensus: Theoretical Reflections, chaired by professor Michael Zürn (WZB & FUB) and include contributions by professors Ramona Coman (ULB), Christina Eckes (UvA), Justine Lacroix (ULB), Sergiu Miscoiu (UBB), and Antoine Vauchez (Paris1).
A key challenge facing researchers today is to anchor any interpretation of the mounting and increasingly institutionally embedded dissensus surrounding liberal democracy and the rule of law.
The search for comprehensive explanations and in-depth understandings able to make sense of the observable mounting dissensus – its nature, actors and implications – is the main concern of the day's various panels and roundtables.
"Our collective ambition for the years to come is to address some of the most pressing questions of our times and to shed light on how European liberal democracy is being contested and what this means for the EU and its member states. In other words, our intellectual endeavour consists in responding to emerging dissensus  by looking at supranational instruments & norms of European liberal democracy (RED-SPINEL)"said the project's scientific lead, professor Coman.
"The inaugural event of our Horizon Europe RED-SPINEL project is first and foremost a framework for dialogue. It is a moment of socialisation to debate the issues at stake and share our initial reflections on the project's central concept. Indeed, key to this initial gathering is to tackle the key concept at the core of our project – dissensus – and its implications".
Keynote panel
Another highlight of the day will be the Keynote panel What do large scale surveys have to say on European Values and the Future of Liberal Democracy,  bringing together Inge Sieben and Tim Reeskens, Co-Editors of 2022 Atlas of European Values, and Elena Avramovska, Friederich Erbert Stiftung Senior Researcher for Democracy, Society and Youth.
Partners will also convene on October 21st, for the first meeting of the RED-SPINEL Supervisory Board.