The Institut d'études européennes of the Université libre de Bruxelles is proud to announce its doctoral research and training project GEM-DIAMOND has been selected for funding in the HORIZON-MSCA-DN-2021 call for the Marie Skłodowska-Curie Actions.
The GEM-DIAMOND doctoral network is part of a multiannual international research effort on Globalisation, Europe and Multilateralism (GEM) and will assess the EU's capacity to act given the challenges facing Democratic Institutions, the rise of Alternative MOdels and mounting Normative Dissensus (DIAMOND).
This will be the third project carried by the Consortium behind the GEM PhD School programme. Building on GEM (Coordinated by Pr. Mario Telò) and GEM-STONES (Coordinated by Pr. Telo & Pr. Anne Weyembergh), GEM-DIAMOND can rely on a well established international academic community.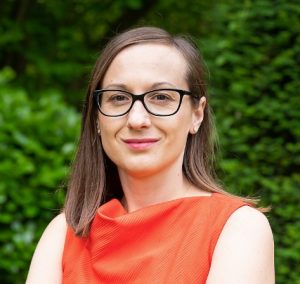 The 3 993 645.59 EUR programme will be coordinated by Professor Ramona Coman, political scientist, and President of the Institut d'études européennes, for a duration of 48 months. It obtained a total score of 92%.
The consortium
GEM-DIAMOND involves a consortium of seven European and four international degree awarding Higher Education Institutes (HEIs) alongside six well-established non-academic institutions who will help involve the Researchers directly in relevant policy practices. It will address knowledge gaps associated with the growing normative tensions undermining multilateral and democratic practices.
Beneficiaries are:
Université libre de Bruxelles (ULB)
Libera Università Internazionale degli Studi Sociali "Guido Carli" (LUISS°
University of Amsterdam (UvA)
University of Copenhagen(UCPH)
Babeș-Bolyai University (UBB)
University of Paris 1 Panthéon-Sorbonne (Paris1)
Associated partners are:
University of Geneva (UNIGE)
University of Warwick (UoW)
Waseda University (WUT)
Université Laval (UL)
Fundação Getulio Vargas (FGV)
Istituto Affari Internazionali (IAI)
The Transatlantic Foundation (TF)
EGMONT – The Royal Institute for International Relations (EGM)
PATRIR – Peace Action, Training & Research Institute gf Romania (PAT)
Centre for European Policy Studies (CEPS)
Fédération internationale des ligues des droits de l'homme (FIDH)
GEM-DIAMOND: an ambitious research programme
The project will allow for 16 early-career researchers to conduct Ph.D projects. They will answer both conceptual and empirical questions surrounding the future of liberal democracy in Europe in the face of growing dissensus. GEM-DIAMOND's researchers will first unpack the internal (within the EU and its MS) and external (beyond Europe) drivers of the growing dissensus surrounding liberal democracy. Subsequently, the 16 Ph.D. researchers that the project will bring together will analyse a set of individual cases to draw lessons on the continued effectiveness and legitimacy of the EU's political and socio-economic policy instruments considering the mounting dissensus surrounding liberal democracy.  
GEM-DIAMOND's overall research programme will collectively tackle three shared knowledge gaps regarding contemporary strains on liberal democracy:
Conceptualising the seemingly mounting dissensus surrounding liberal democracy.
Unpacking the ambiguous role different actors can play as both champions and challengers of liberal democratic norms, values and practices.
Assessing the impact of increased dissensus regarding liberal democracy on the policy instruments of the EU and its capacity to act in its internal and external policies.
Third project submitted by the IEE to be financed this year
This doctoral research and training Marie Skłodowska-Curie Actions project is the third successful submission that the Institut d'études européennes has received this academic year. In December 2021, the Institute was recognized once again as Jean Monnet Centre of Excellence with the project EUqualis, focused on Inequality and the EU. And just this past February , the RED-SPINEL project, Responding to Emerging Dissensus: Supranational Instruments & Norms of European Liberal Democracy was selected for Horizon Europe funding.