Jean Monnet Module
Jean Monnet Module "Rule of law and Mutual Trust in Global and European Governance"
---
Academic coordinator: Ramona Coman
The Institute for European Studies of the Université libre de Bruxelles is coordinating since September 2018 a new Jean Monnet Module dealing with the rule of law and mutual trust in global and European studies.  In recent years the salience of these concepts has considerably increased not only within the EU but also in other regions/regional organizations. 
---
The aim of this project is to create a platform of academic and expert discussion that will shade light on current debates about the independence of the judiciary and the aim of specific judicial reforms in EU member states and beyond. The project brings together scholars and experts with academic backgrounds in different disciplines and plural views on the topic.
Events highlights of the Jean Monnet module
Series of debates – Understanding EU's debates on the rule of law and mutual trust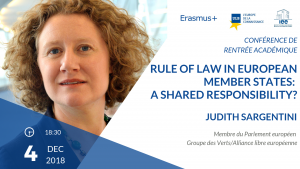 Public opening event – Opening of the IEE-ULB academic year
Date: December 4th 2018, 6:30pm.
Place: Auditorium UB 5 230, Campus du Solbosch.
Conference title: Rule of Law in European Member States: a Shared Reponsibility?
Moderators: Ramona Coman (IEE-ULB) and Anne Weyembergh (IEE-ULB)
Invited guest:  Judith Sargentini, Member of the European Parliament
Group of the Greens/European Free Alliance
Vice chair of the Committee on Civil Liberties, Justice and Home Affairs
---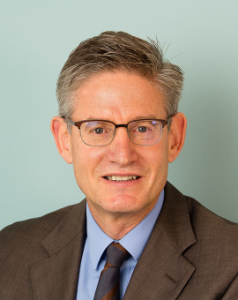 October 18th, 2018 (11:30-13:00, room Geremek, Institute for European Studies)
Andrew Bradley, Democracy global perspective and the rule of law
Andrew Bradley represents International IDEA at the European Union and promotes its position in EU policy fora and related contexts. He develops and maintains partnerships and cooperation with representatives of International IDEA Member States, other regional/international organizations and democracy support actors based in Brussels.
A. Bradley was previously the Assistant Secretary-General for Political Affairs and Human Development of the African, Caribbean and Pacific (ACP) Group of States. Prior to that, he was a diplomat and served in South African Embassies and Missions in Canada, Switzerland and Belgium. He holds an MA degree in Strategic Studies and International Politics, BA degree in Political Science and a Post-Graduate Diploma in International Marketing (University of South Africa and ULB).
---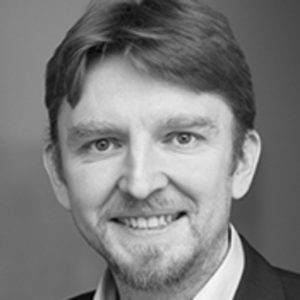 October 25th, 2018 (11:30-13:00, room Geremek, Institute for European Studies)
Martin Mendelski, National varieties of the rule of law in the age of Europeanization
Martin Mendelski is a leading academic expert on the rule of law and capitalism in Central and Eastern Europe (CEE). He is currently a postdoctoral researcher at the MPIfG in Cologne and a visiting professor at Alexandru Ioan Cuza University, Iasi. His Ph.D. thesis (University of Luxembourg) was awarded the "THESEUS Award for Promising Research on European Integration". Dr. Mendelski has held visiting positions at Harvard University, European University Institute, Alexandru Ioan Cuza University, University of Georgia, Bilkent University, Max Planck Institute for the Study of Societies, European Law Academy and Max Planck Institute for European Legal History, among others.
His publications appeared in Constitutional Political Economy, Comparative European Politics, East European Politics, Southeastern Europe, Polish Sociological Review, Leviathan and The Routledge Handbook of East European Politics (forthcoming). His current research addresses the interplay between the society, the political economy and law in CEE, including research on the varieties of capitalism, legal pluralism, structural heterogeneity, governance and anti-corruption.
---
March 9th, 2019 (14:00-17:00, Room Kant, Institute for European Studies)
The Rule of Law in EU Member States
This event is organized in the framework of the Jean Monnet Module 'Rule of law and mutual trust in global and European governance' (coordinated by Ramona Coman). Designed for the IEE's Executive Certificate in European Union Studies (MEUS), the aim is to shed light on judicial changes adopted in recent years in Poland, Hungary and Romania.
Particular attention will be devoted to:
key problems of corruption through the lens of the protests, with the participation of Jan Beyer, PhD Student, ULB
recent judicial changes in Romania, with the participation of Prof. Radu Carp, Faculty of Political Science, University of Bucharest.
---
The activities are open to ULB students and all audiences with an interest in the topic under consideration. 
---
Materials and module's expected deliverables
Course – Rule of law and mutual trust in global and European governance
This course (24) is open to all students registered in the Specialized Master in Interdisciplinary EU studies and the Master in European Studies; on demand it can be followed by any registered student at ULB or elsewhere
Course – The Challenges of the rule of law in the EU – in the Executive Master in European Union Studies (MEUS).
This course (18h) is designed for practitioners and professionals. It is opened to participants following the IEE's MEUS program. It is open to practitioners and experts with an interest on the topic on demand and on the basis of selection.
Materials will be available on the ULB's Virtual University (UV)
Policy briefs and opinions: cartes blanches
Academic publications (textbook and peer-reviewed articles)
About the project and its aims:
The proposed Jean Monnet module seeks to (1) consolidate interdisciplinary research on an emerging challenge facing the EU; (2) develop original teaching on timely topic in EU affairs; and (3) equip graduates and professionals with the necessary skills and contacts to integrate a specific professional environment.
RoLETTE will focus on the "Rule of Law and Mutual Trust in Global and European Governance" and hinges on the creation of three new teachings, covering 132h of training, including:
A 24h/year graduate specialization course on "Rule of law and mutual trust in Global and European governance" open to MA students (eight 3h-lectures per year).
A 12h/year executive training course on the "Challenges of the rule of law and mutual trust in the EU" open to professionals, including those with a limited knowledge in EU studies (four 3h-lectures per year);
A cycle of student-led conferences and public debates designed to expose students and professionals to expert debates surrounding the "Rule of law and mutual trust" (8h per year).
RoLETTE provides for an interdisciplinary and comparative understanding of the rule of law and mutual trust in a field of interest to students, practitioners and academics by diversifying: the training formats, the target audiences, and the range of activities.
Besides the development of three new teachings, RoLETTE will foster the necessary cooperation between leading academics and experts to allow for: (1) a set of academic articles in peer reviewed journals, (2) topical policy briefs, (3) an international textbook, as well as (4) new on-line teaching materials and teaching packs in open access. Overall, it will reach a wide Brussels-based audience of graduate students, professionals enrolled in training and experts. The 24h graduate course will be open to international students coming from Waseda University (Japan).

---
About the coordinator and the academics involved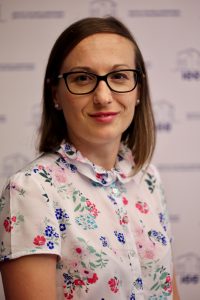 Ramona Coman, coordinator of the Jean Monnet Module, is an Associate professor in Political science at the Université libre de Bruxelles. Since 2014 she serves as Director of the Institute for European Studies. She studied political science at the University of Bucarest, she received her PhD from the Université libre de Bruxelles and conducted her post-doctoral research at the University of Bologna (IRSIG).
Her research and teaching focuses on European integration, Europeanization, EU modes of governance, rule of law, judicial reforms in Central and Eastern Europe, the role of experts and expertise in EU decision-making, the European Commission, think tanks, the role of values. She has an interest in the relationship between politics, law and society. Her work has been published in Journal of European Public Policy, Journal of European Integration, The British Journal of International Relations and Politics, Governement et Action Publique (GAP), Europe-Asia Studies etc.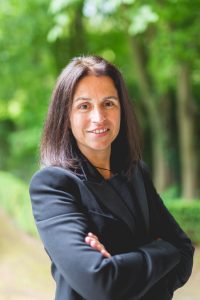 Anne Weyembergh is a Professor at the Université Libre de Bruxelles (ULB) and President of the Institute for European Studies of the ULB (since Sept. 2014). She graduated in Law (ULB, 1993 – 1st Class Honours) ; she holds a Master Degree in Public and Administrative Law (ULB, 1994 – 1st Class Honours) and a Master Degree in International Law (ULB, 1995 – 1st Class Honours). She has completed a PhD in Law at the ULB (2003 – Alice Seghers Price).
She founded and co-coordinates the European Criminal Law Academic Network (ECLAN) since November 2004. She is a Member of the Académie Royale des Sciences, des Lettres et des Beaux-Arts de Belgique (since 2017 – Classe des Lettres et des Sciences morales et politiques). She teaches European criminal law, international criminal law, Belgian penal law (special part), methodology of research in criminal law, the area of freedom, security and justice. Her main field of research is European criminal law. She has published numerous scientific articles and co-edited several collective books in the field of EU criminal law. The five last ones concern the blurring boundaries between administrative and criminal law, the future of approximation of substantive criminal law, EU counter-terrorism offences, the future of mutual recognition and the role of the European Court of Justice in criminal matters.
"The European Commission support for the production of this publication does not constitute an endorsement of the contents which reflects the views only of the authors, and the Commission cannot be held responsi­ble for any use which may be made of the information contained therein."