The IEE-ULB authorities
A political scientist, a jurist and a historian will lead the IEE-ULB durign the 2019-2021 period.
On June 25th, 2019 the Council of the Institute for European Studies of the ULB held its 21st session since its 2014-2015 reform to, among other activities, elect its authorities.
Professor Ramona Coman is the President. Professors Emmanuelle Bribosia (Vice-president) and Nicolas Verschueren (Director) complete the directorial trio. This team has the suppport of a Research Logistic Coodinator and of a Administrative & Communication Director.
Innovation and consolidation
Strengthening the Master and Specialised Master programmes in EU studies as well as the IEE's Alumni network and expanding the impact of the Institute's interdisciplinary research both at the ULB and outside its boundaries are some of the key objectives presented by the authorities that started their mandate in September 2019.
Bridging the gap between different communities through academic and cultural events with the aim to discuss the evolutions of the EU through different lenses and working closely with students, researchers, administrators and academics are also on top of the new team's list.
The authorities of the IEE-ULB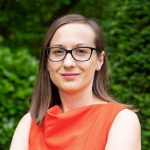 PRESIDENT | Ramona Coman is Associate Professor in Political Science at the Université libre de Bruxelles (ULB) and, since 2019, President of the Institute for European Studies. Before her appointment as Director of the Institute for European Studies (2014-2019), she served as Deputy Director of the Centre d'étude de la vie politique (CEVIPOL) and as Vice president of the Department of Political Science of the Faculty of Social and Political Sciences (ULB).
She received her BA in political science from the University of Bucharest in 2001, her MA in European politics form the Institute for European Studies in 2003 (ULB) and her PhD in political science from the Université libre de Bruxelles (2008). In 2008/2009 she was post-doctoral fellow at the Research Institute on Judicial Systems (IRSIG-CNR), in Bologna/Italy.
Her research focuses on dynamics of policy/institutional change, democratization and Europeanization. Over the last years she has been investigating the impact of the Eurozone crisis on the EU's modes of governance. Particular attention is devoted to EU's rule of law promotion and judicial reforms in Central and Eastern Europe.
She has published Réformer la justice dans un pays post communiste. Le cas de la Roumanie (Éditions de l'Université de Bruxelles 2009). She has recently co-edited Politics and Governance in the Post-Crisis European Union (Cambridge University Press, 2020) and Les solidarités européennes: entre enjeux, tensions et reconfigurations (2019). She has also published in several peer-reviewed journals, including Journal of European Public Policy, The British Journal of Politics and International Relations, Journal of European Integration, Europe-Asia Studies, Perspective on European Politics and Societies, Revue française de Science politique, Politique européenne, etc
Other publications are available here.
She teaches: Decision-making in the EU (MA level); the Seminar on Theory, Methods and Research in Political science for PhD students; Rule of Law and Mutual Trust in Global and European Governance (MA level); The rule of law in the EU: actors, tools and challenges (Executive education).
---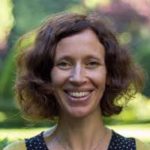 VICE- PRESIDENT| Emmanuelle Bribosia.A graduate in law (1994 – with1st Class Honours) and with a PhD in Law (2000, with the highest distinction – the Alice Seghers prize) from the ULB, Emmanuelle Bribosia is a full time Professor in European law and human rights at the ULB (Faculty of Law and Institute for European Studies). She is the Director of the Centre for European Law and coordinates the LL.M. in European law.
Her research activities focus on international and European human rights protection with an emphasis on equality and non-discrimination law. She has adopted an interdisciplinary approach to these topics. As a participant in several networks of excellence, Emmanuelle Bribosia has pursued and is pursuing a number of pieces of research in international projects.
Emmanuelle Bribosia is also a member of the European Network of Legal Experts in the Non-discrimination Field, from the Berkeley Comparative Anti-Discrimination Law Study Group and of the ULB's 'STRIGES' interdisciplinary research structure on gender, equality and sexuality. In 2014 she founded the Equality Law Clinic with Isabelle Rorive.
She is a member of several editorial boards of international publications (Cahiers de droit européen, Journal européen des droits de l'homme, Revue belge de droit international) and co-supervises, along with Patrick de Fontbressin the 'Droit et justice' collection published by Anthémis.
A Professor at the ULB, she is in charge of the following courses given as part of LL.M. in European law, the Masters in law and the Masters specialising in international law: 'Droit public européen' (with Marianne Dony), 'Intégration par le droit', 'Protection internationale et européenne des droits et libertés', 'Union européenne et droits fondamentaux', 'Approches juridiques des discriminations' (with Isabelle Rorive) and 'Droits fondamentaux. Enjeux juridiques et normatifs' (with Justine Lacroix and Isabelle Rorive). Since 2007 she has been President of the teaching college for the LL.M. in European law and President of pedagogical coordination in European law.
---
DIRECTOR | Nicolas Verschueren, is a historian and coordinator of the History and Cultures of Europe track of the Master in European Studies under the IEE-ULB label and of the Specialised Master in EU Interdisciplinary Studies, managed by the IEE-ULB.
Among his research topics are the social history of European construction, the history of the work shift, the self-governance of labourers and the labourers' speech. He teaches History of European Integration, History of Work.
His publications include:
Verschueren,  N. (2014). De la maison métallique aux grands ensembles. Débats sur l'architecture du logement ouvrier dans la CECA. Histoire urbaine.
Verschueren,  N. (2015). Appréhender le travail des ouvrières par le chant. Revue multidisciplinaire sur l'emploi, le syndicalisme et le travail.
Verschueren,  N. (2015). From Gastarbeiter to Working-Class Memory Keepers: Italian Labour Immigration, Ethnic Identity an Mining Cultural. International review of social history.
Verschueren,  N. (2014). Quelles contre-propositions ouvrières lors des restructurations industrielles en Wallonie de 1959 à 1984 ? Stratégies de reconversion et paradigmes économiques. Travail et emploi, 137, 21-35.
Verschueren,  N. (2013). Fermer les mines en construisant l'Europe. Une histoire sociale de l'intégration européenne. Bruxelles: PIE – Peter Lang.Verschueren,  N. (2013). Fermeture et reconversion aux frontières : un univers post-industriel ? Le cas d'Athus. Mutations. 
---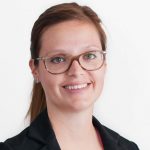 RESEARCH LOGISTIC COORDINATOR | Jozefien Van Caeneghem joined the IEE-ULB In October 2019. She holds a Master of Laws (KU Leuven, 2008), a LL.M in International and European law (IES-VUB, 2009), a European Master in Human Rights and Democratisation (EIUC and the University of Vienna, 2010), and a PhD in Law (VUB, 2017). She gained international experience as an exchange student at the University of Illinois at Urbana-Champaign (Spring 2008), as a visiting researcher at UC Berkeley (B.A.E.F Hoover Foundation Brussels Fellow, 2014-2015), and as a visiting scholar at Harvard University (Fulbright Belgium, 2018-2019).
Her research focuses on international and European human rights protection. She interned with Reprieve in London on the reintegration of former Guantanamo detainees in Europe (2010), volunteered on security and human rights issues at Amnesty International Flanders in Antwerp (2010), and worked on human rights related topics at the Permanent Mission of Belgium to the UN in NYC as an intern (2011). Her doctoral dissertation considered the use of ethnic data collection and positive action measures to combat discrimination against, and promote equality for, the Roma minority in Europe.
Since January 2013, Van Caeneghem has been a member of the Editorial Board of the Flemish Journal on Human Rights (Tijdschrift voor Mensenrechten), which is published four times a year by the Flemish League for Human Rights (Liga voor Mensenrechten). She also served on the editorial boards of the Berkeley Journal of International Law (blog) and the Harvard Human Rights Journal (peer review print volume). Since 2011, Jozefien has been involved in the European Union's Agency for Fundamental Rights multidisciplinary research network, FRANET, as a legal expert on racism, ethnic discrimination and Roma issues in Belgium. Furthermore, she joined the Berkeley Center on Comparative Equality and Anti-Discrimination Law in 2014 and remains connected to the Fundamental Rights Research Centre at VUB as an affiliated member.
Recent publications include:
Paul De Hert, Ilke Adam, Chloé Brière, Ellen Desmet, Jozefien Van Caeneghem, Amy Weatherburn, Zomignani Barboza, National Contribution to the Fundamental Rights Report 2020 – Belgium, FRANET, 2020, 86 p.
Hanne Vandermeerschen, Lieselot Vanduynslager, Jozefien Van Caeneghem and Nathalie Meurens, Protecting migrant workers from exploitation in the EU: workers' perspectives – Country report Belgium, FRANET, 2019, 99 p.
Jozefien Van Caeneghem, Legal aspects of ethnic data collection and positive action – The Roma minority in Europe, Springer, 2019, 728 p.
For the full list please click here
---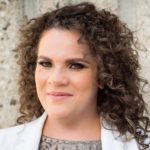 EXECUTIVE MANAGER & COMMUNICATION DIRECTOR | María Isabel Soldevila Brea is a journalist. She is the Executive Manager & Communication Director at the IEE-ULB since 2017.
She holds a Master's Degree in Journalism from Columbia University, (2004) that she attended with a Fulbright grant. She was a Knight-Wallace Fellow at the University of Michigan, Ann Arbor (2015).
Soldevila Brea was for a decade the Unesco chair of Communication, Democracy and Governance in her native Santo Domingo, Dominican Republic, where she was also Editor-in-Chief of the country's largest national newspaper and anchor of a daily TV magazine on political and current affairs. Her work as a journalist has focussed on gender, migration, human rights and politics.
She recently completed the IEE-ULB's Executive Master in European Union Studies and is now taking her fist steps in research at the IEE-ULB looking at the communication strategy of the European Commission.