Content
The course covers the EU's enlargement policy and its prospects and focuses on the present enlargement agenda (Western Balkans and Turkey). It also addresses the European Neighbourhood Policy with a focus on its Eastern dimension.
Objective
To familiarise students with key EU policies, both from a foreign policy and a 'future of Europe' perspective
Teaching method
The course combines lectures by the professor and interactive seminars where students present subjects and discussion follows; a debate could be organised in the closing session
References
Reading material includes EU official documents and articles and papers from periodicals and think tanks.
A detailed compendium including compulsory and recommended reading is distributed at the beginning of the course.
Academic Integrity
Participants are expected to abide by all MEUS academic rules. In particular, any evidence of plagiarism or cheating will be sanctioned by a 0/20 on the final evaluation.
---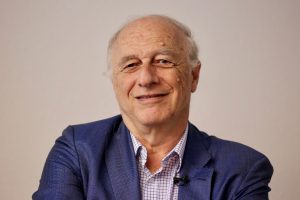 Axel Sotiris Walldén headed the Enlargement Strategy unit of DG Enlargement (now DG for Neighbourhood and Enlargement Negotiations) and was responsible for the coordination of the annual reports and strategy papers on the enlargement countries from 2007 to 2013
From 1996 to 2014 he was an official at the European Commission, dealing with EU enlargement and Neighbourhood Policy.
Previously, he had served, inter alia, as secretary-general at the Hellenic Ministry of National Economy and as a visiting professor at the Panteion University, Athens.
He has also served as an adviser at the Greek Foreign Ministry and was the coordinator of the 2003 Thessaloniki EU-West Balkans summit (seconded from the Commission).
Walldén is the author of a large number of books and articles, mostly on EU enlargement, Balkan issues and Greek foreign and domestic policy. He studied economics in Sweden and France and was awarded a PhD from the University of Athens.