EU in the World
A specialized module to understand the role the EU plays in the international arena.
---
The EU has a major role as a global player. Be it on regional politics, development cooperation or environmental policies, its international influence and "soft power" often defines trends in international relations.
This module addresses key issues such as the current challenges of fragmentation and power politics; climate change and energy policies; the debate around the EU's enlargement policy and its prospects as well as Europe's relationship with developing countries.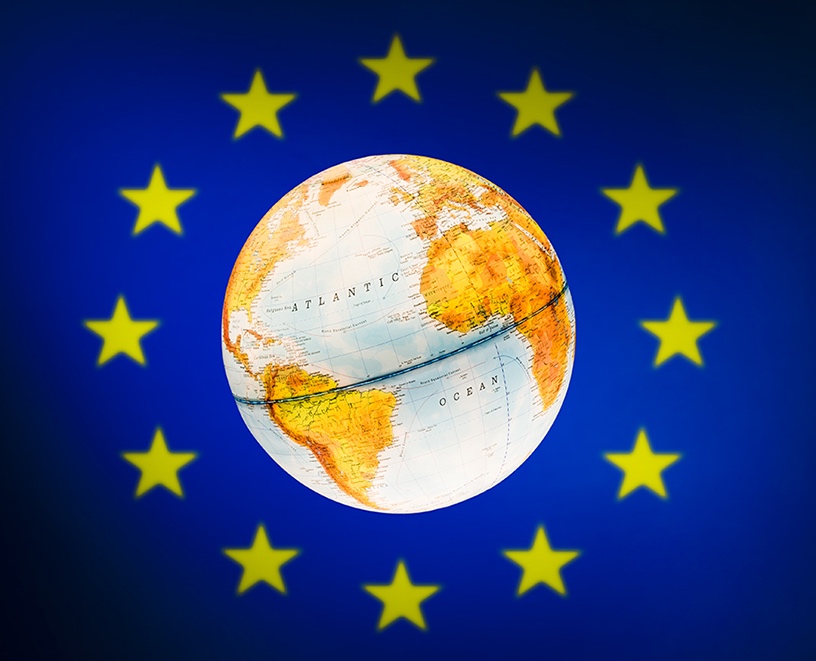 This MEUS module is organised around four courses using a hybrid method, and are available online & on-site if the health situation allows it:
EU, Regionalism and Multilateral EU Governance (12 hours, Mario Telò and Frederik Ponjaert) 
Environmental Law and Politics (18 hours, Marta Ballesteros)
EU and Developing Countries (12 hours, Nico Schrijver)
EU Enlargement and Neighbourhood Policy (12 hours, Alex Sotiris Walldén)
Four courses to strengthen your knowledge of EU and international affairs
Do you have any other questions? The Student Affairs Office can help. Please contact Olga Minampala at +32 (0)2 650.4052 or meus.iee@ulb.ac.be for information regarding our Executive programmes.
Ready to apply? Please fill out our online form.