Course Description
After an introduction devoted to the institutional and policy framework including Schengen, the course covers the most important elements of the European migration and asylum policy: visa and borders policies, legal migration (admission and status), return policy, asylum (protection statuses and Dublin regulation) and finally the external dimension, including access of asylum seekers to the territory of the EU.
Learning Outcomes
To acquire a global knowledge and understanding of the subjects of the course
To be aware of the main legal and political issues at stake in those areas
Learning Methods and Pedagogical Approach
Analysis in class of legal or policy documents like directives or regulations, Commission communications, conclusions of (European) Council, decisions of the Court of justice, among others.
In-class discussions about the content of these documents regarding their precise meaning and place in the concerned policy.
Evaluation
There is a written exam at the end of the course, consisting on two different questions and based on the critical analysis of a legal or policy document.
It is an open book exam, meaning that participants may have all documents used during classes, even if they are underlined or annotated.
Academic engagement
Attendance is mandatory: two unjustified absences may lead to being excluded from the course.
Academic Integrity: Participants are expected to abide by all MEUS academic rules. In particular, any evidence of plagiarism or cheating will be sanctioned by a 0/20 at the final evaluation.
---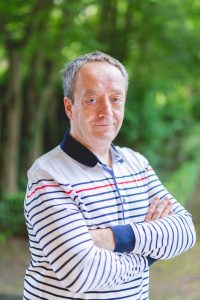 Philippe DE BRUYCKER (PhD in Law) is Jean Monnet Chair for European Law on Immigration & Asylum and Professor at the Institute for European Studies and the Law Faculty of the Université libre de Bruxelles (ULB).
He founded in 1999 the "Academic Network for Legal Studies on Immigration and Asylum in Europe" known as the Odysseus Network: http://odysseus-network.eu/.
From 2001 till 2004, he was in charge of drafting proposals for directives on immigration in DG Home Affairs at the European Commission. He has also been Deputy Director of the Migration Policy Centre of the European University Institute in Italy from 2012 until 2016 and is guest professor in several universities like Sciences Po Paris.
He works as an expert and trainer for different institutions (European Parliament and Commission, IOM, ICMPD an others) and is at the origin of the European Asylum Curriculum (EAC) used by the EU Asylum Agency to train case officers.
After having extensively published on issues of constitutional and administrative law as Head of the Centre for Public Law in ULB till 1999, his books and articles now focus on Immigration and Asylum Law with a special emphasis on its EU dimension.
---